Vialumina, Mer, and Elis launches Flex Market Pilot to improve the future of fleet management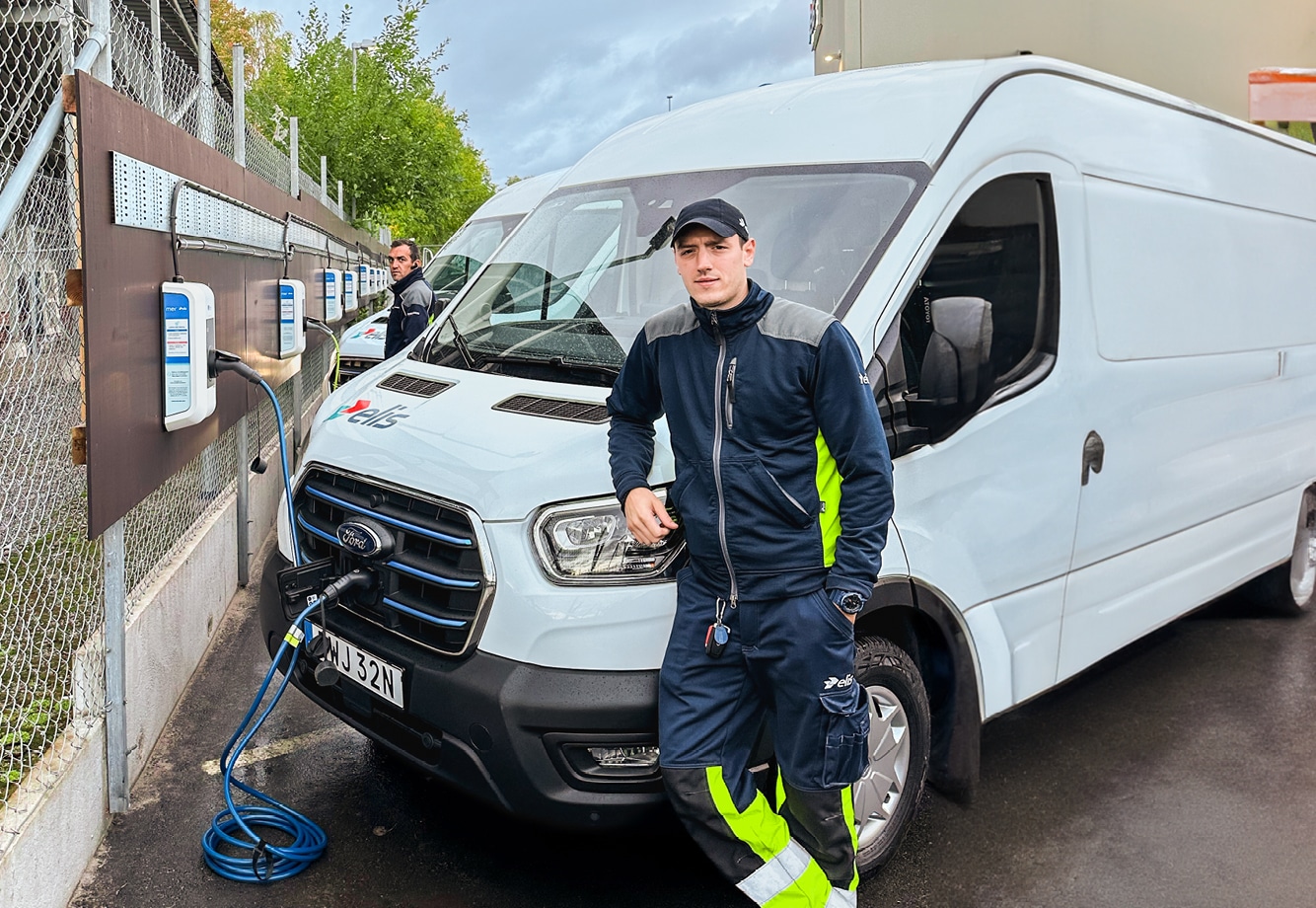 Stockholm, Helsingborg, September 29th 2023 – Software-as-a-Service company Vialumina, charging operator Mer, and textile service company Elis have joined forces in a pilot project aimed at optimizing future energy usage. The purpose of the pilot is to test a technical solution that connects drivers, electric vehicles, and chargers to the flex market within the power grid, enabling more efficient and cost-optimized charging while also tapping into new revenue streams through vehicle battery integration – ultimately leading to sustainable vehicle fleets. The project will be conducted in a real-world environment at one of Elis' facilities, with the goal of evaluating the technical solution in practice.
"The need for resource capacity to support the Swedish power grid is significant, and electric vehicle fleets connected to the grid, known as Vehicle To Grid (V2G/V2X), will play a crucial role in the future. In essence, our solution allows companies to get paid for aligning their charging with the grid's needs already today. Still, it is important to emphasize that these companies still need to operate their businesses, which means revenue linked to vehicle batteries must align with the terms of these companies," says Pontus Frohde, CEO of Vialumina. "This requires connecting drivers, electric vehicles, chargers, and the power grid to the same system – and that's what we are currently testing."
For charging operator Mer, the pilot represents an opportunity to assist customers in making informed decisions about investing in charging infrastructure on the journey towards electrified transportation.
"At Mer, we want to help more companies with vehicle fleets transition to electric transportation in a straightforward manner. It's important for stakeholders to come together to drive development and simplify the transition to fossil-free alternatives. Elis is a great example of a company with a clear ambition to pave the way for 'electrified last-mile delivery' in Sweden, using innovative technology," says Johan Q Flodberg, Sr. Key Account Manager at Mer Sweden.
The pilot project utilizes Elis as a case study. Elis is a global corporation with 54,000 employees in 29 countries. Their business model involves customers renting textiles instead of purchasing them, and Elis is responsible for collecting, laundering, repairing, and delivering textiles to various industries and sectors – an important work requiring daily transportation between different customers.
"To address the challenges of power grid capacity, range, and payload on our distribution vehicles in the future, we all need to work together and find new, intelligent solutions – which is what we are doing here. Additionally, it will be a significant aid for Elis as we take the next steps in our electrification journey towards fossil-free transportation by 2030," says Patrik Nyholm, Procurement Manager at Elis in Sweden.
The pilot project between Vialumina, Mer, and Elis represents a significant advancement in electric mobility, charging optimization, and flexible energy management for vehicle fleets, with the hope of further developing the solution into a commercial offering in the near future.
---
Contact
Vialumina: Siri Melin, siri.melin@vialumina.se, +46 73 03 83 755 
Mer: Nina Petersson, nina.petersson@mer.eco, +46 70 00 33 920  
Elis: Linda Nilsson, +46 72 15 82 890